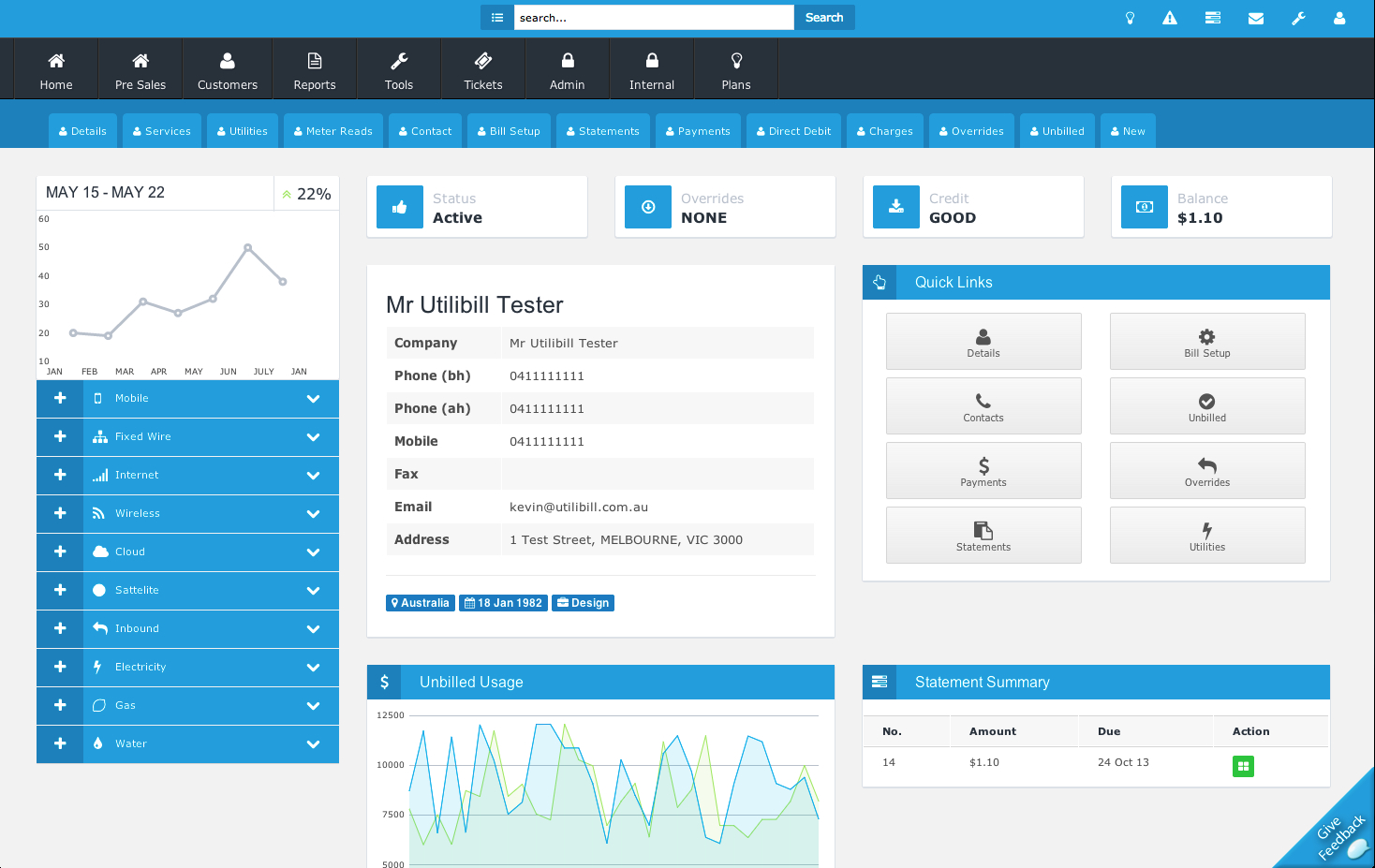 Project Details:
Water Billing System
Water billing software used everyday by cities and companies across the U.S. Our complete utility billing toolkit offers a flexible solution for governments and companies looking to both increase their efficiency and simplify their workflow.
Technologies Used:
.NET, SharePoint, SiteCore CMS
Have a new project in mind?
We would love to hear from you. Go In Touch
Multi-Meter Billing: Track usage of single meters, compound meters, negative meters, and bill accordingly.
Detailed Meter Records: Quickly find meter reading history and all the details of your meters.
Meter Changes: Easily manage meter changes without losing any data. Combine readings from old and new meters onto one water bill.
eBilling: Send your statements via email your customers their bills and significantly reduce your postage costs.
Owner & Tenant Accounts: Easily manage homeowners, landlords, and the tenants that rent from them.
R.U.B.S.: MuniBilling comes with a built in Ratio Utility Billing System.
Customer Portal: Give your customers online access to divert office visits and phone calls to the web.
Reporting: Extensive on-demand reporting to view payments, accounts receivable, customer information, and more.
Click Late Fees: Generate late fees quickly based off of your pre-configured parameters.
Professional Integration Services: Not only will we help you convert from your old system, we can integrate with any system that you rely on including accounting packages, GIS software, or other third party software.
Mobile Meter Reading App: Our free meter reading app replaces the need for an expensive meter-reading system.